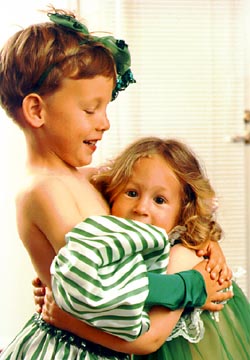 My son celebrated his 25th birthday yesterday and I wanted to publicly wish him a happy birthday. I'm sure he'll love this shot. That's him on the left with his sister Mia. I have no idea what he is wearing, but when they were growing up, Sean would dig through Mia's dress up clothes and they would create these wild outfits.
I would take the opportunity to practice some photo lighting techniques so I would setup a few lights and shoot away. It was always hilarious.
Happy birthday Sean.